A new way of publishing: Registered Reports 2.0 by Dr Charlotte Pennington
15 February 2022 @ 3:00 pm

-

4:00 pm

CET
To join the event, follow this link.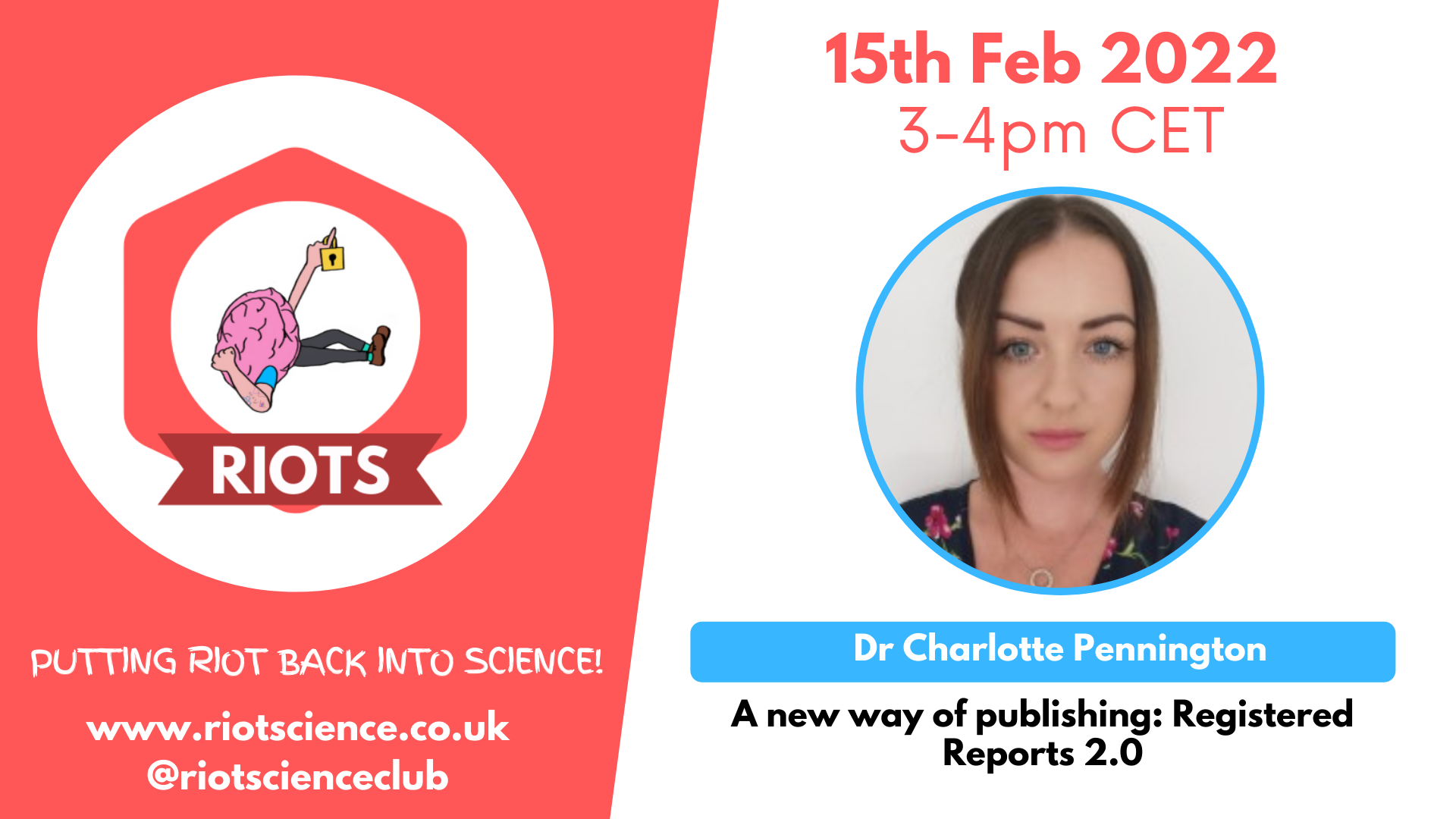 About the speaker
Dr Charlotte Pennington is a Lecturer in Psychology at Aston University, with research interests in addictive behaviour and social cognition. She is Aston's Local Network Lead of the UK Reproducibility Network (UKRN) and serves on the Editorial Boards of Addiction Research & Theory and Peer Community In Registered Reports.
About the talk
Growing concerns of replicability and reproducibility have ushered in fast-paced changes to scientific reform under the umbrella term of 'open science'. We now understand that such concerns stem from academic incentives that reward novel surprising results and quantity over quality which fuel a range of questionable research practices. Study preregistration and Registered Reports (RRs) represent two open science initiatives that aim to improve research quality and rigour, and emerging empirical research demonstrates their effectiveness. However, neither are perfect. This talk will outline study preregistration and the standard Registered Report model before introducing a new form of Registered Reports that reshape academic publishing – Peer Community In Registered Reports (PCI RR). PCI RR is a community-driven initiative that reviews and recommends RRs across the full spectrum of STEM, medicine, social sciences, and humanities. Upon receiving In Principle Acceptance (IPA) of a Stage 1 manuscript, authors are then free to choose from a range of 'PCI friendly journals' who agree to publish the Stage 2 manuscript without the need for additional peer review. PCI RRs, therefore, represent an exciting new way of publishing that puts the authors back in control.